Employee Emergency Relief Fund
---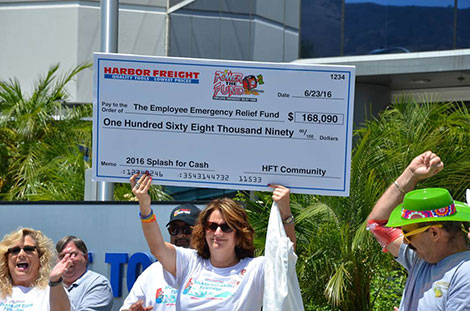 At Harbor Freight Tools we believe in the Harbor Freight Tools community and doing the right thing for our employees. With a focus on helping our employees who might need emergency assistance in the event of a catastrophe in their lives, such as housing issues, unplanned medical bills, and the aftereffects of natural disasters, we established a not-for-profit charitable organization called the HFT Employee Emergency Relief Fund (EERF).

Through EERF we have been able to do such things as provide professionally-installed water filtration systems to our Flint Michigan employees, provide financial assistance to those who lost everything in the devastating 2016 Louisiana floods, and help our South Carolina employees rebuild their homes, replace ruined mattresses, and repair vehicles damaged as a result of Hurricane Matthew.

The Employee Emergency Relief Fund is primarily funded by employee contributions and represents the very best of our company's core values.